Relay Interface
Analog to Digital
Status Input
Support
Contact Us
EECI Home Page
View Cart
ADC-T12 USB Temperature Interface
USB Temperature Logger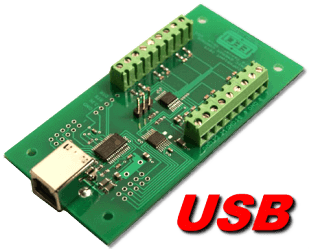 USB
WiFi
Ethernet
RS-232
RS-485
Connects to USB - Powered from USB port
(4) Temperature Input channels -40F to 212F (-40C to 100C) ADC-T4
(8) Temperature Input channels -40F to 212F (-40C to 100C) ADC-T8
(12) Temperature Input channels -40F to 212F (-40C to 100C) ADC-T12
Includes 4, 8 or 12 Temperature Sensors (standard TO-92 package), Optional Outdoor and Wall mount sensors available. Extra sensors available TS-8 (package of 8)
Optional Extended Range Sensors available -67F to 302F (-55C to 150C)
Optional Extended Resolution (1/4 degree increments) available
Full technical support provided by on staff advisors
Expandable to monitor up to 16 digital inputs or control up to 16 relays (or combinations) using the EX-8M Expansion Module or...
Expandable to control up to 136 relays, monitor 136 inputs (or combinations of relays and inputs) using EXM-8, EXM-16 or EXM-32 Relay I/O Expansion Modules
LabVIEW compatible, includes LabVIEW VI, graphic software example and DLL library
Compatible with XP (SP3), Vista, Windows 7, Windows 8/8.1 and Windows 10
Includes USB Temperature Control Software allowing relays to be controlled by temperature setting
Android Compatible - Use with your Android tablet or phone - connects directly to USB port or use over LAN, Wi-Fi, Internet or Mobile network.
Use your own program to read, display and process the temperature inputs for any application or use the included software
Source code examples for USB temperature and relay control included on CD in Microsoft Visual Basic.Net, Visual C#, C++, Microsoft ASP.NET and others
Includes remote access software that allows you to remotely download log files and view the temperatures remotely.
Includes Data Logging Software, driver and software interface on CD. Requires USB type B cable.
ADC-T4 Temperature Interface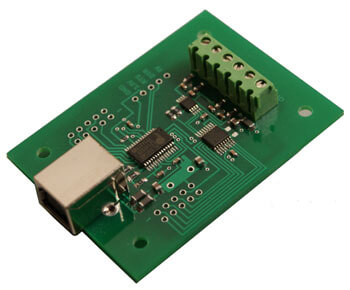 ADC-T8 Temperature Interface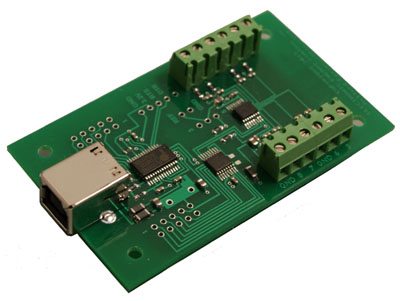 ---
ELECTRONIC ENERGY CONTROL INC
14960 Maple Ridge Rd
Milford Center OH 43045-9016

TOLL FREE (24 hour order line)
(800) 842-7714
Technical Support (937) 349-6000
Internet Email cst@eeci.com
---
Copyright ©1996 - 2018 Electronic Energy Control, Inc.
All Rights Reserved
Document End
---