Relay Interface
Analog to Digital
Status Input
Support
Contact Us
EECI Home Page
View Cart
AR-8MFWIFI Multi-Function WiFi Relay Interface
Wireless Relay Controller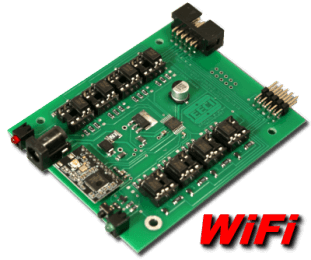 USB
WiFi
Ethernet
RS-232
RS-485
AR-8MFWIFI Relay Interface.....
$ 79.95
Quantity
ACCESSORIES
Click the add button to add accessories, then click BUY
/XR Ext WiFi Range with Ant....
$ 14.95
Quantity
PS-5VDC-1000 Wall Adapter.......
$ 12.95
Quantity
RD-8M Relay Card.................
$ 49.95
Quantity
WiFi Antenna Options
View Relay Cards
View Accessories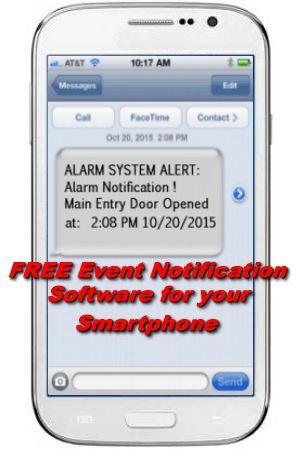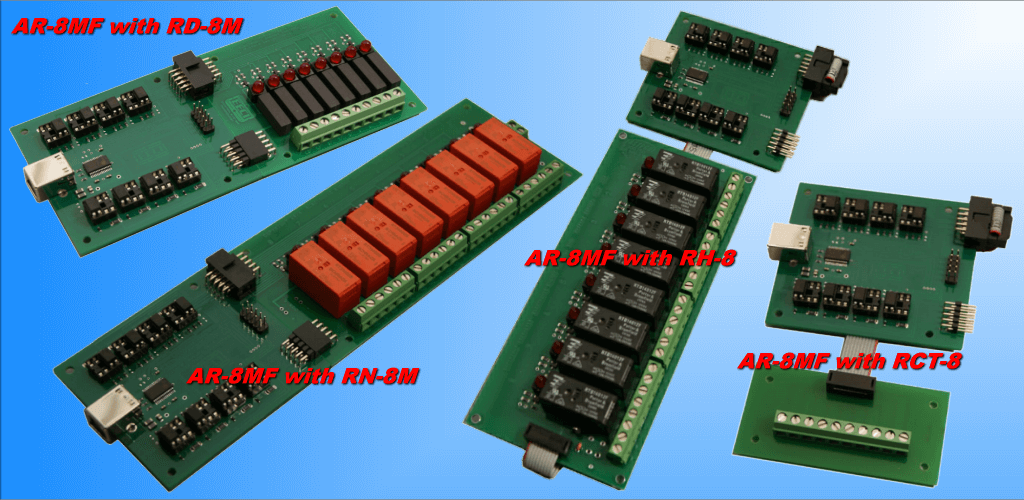 AR-8MFWIFI Multi-Function WiFi Relay Interface
Connects directly to WiFi network or Smartphone (simulates WiFi hotspot) allowing direct wireless control of relays or monitoring of inputs (or connect direct to WiFi enabled PC, laptop or tablet)
Supports the 802.11b/g/n wireless standard with password security
Built-in Webpage allows easy configuration using your Web browser
May be configured for STA mode (station) or AP mode (access point)
Heartbeat signal technology provides alarm if unit is tampered with or is damaged
Range up to 500 feet (line of sight) with extended range antenna (up to a mile or more with the use of a directional WiFi Antenna)
May be set for wireless control of 8 relays, wireless monitor of 8 inputs or combinations of relays and inputs
Expandable to control up to 136 relays, monitor 136 inputs (or combinations of relays and inputs) using EXM-8, EXM-16 or EXM-32 Relay I/O Expansion Modules
Dual I/O function (optional) allows inputs with control of relays
Inputs may be used to monitor contact status or monitor AC or DC voltages 3.3 volts to 18 volts (other voltage ranges available)
Optically isolated inputs are bidirectional and may be used with a positive common, a negative common or AC signals
Multi-Function capability allows connection of a variety of I/O devices
Over 100 types of relays, solid state relays and contactors may be connected (ranging from a half amp up to 100 amp)
Large variety of relay cards may be connected - RD-8, RD-8M, RG-8, RH-8, RI-8, RJ-8, RN-8, RN-8M, RYD-8, specialty cards and others
Optically isolated inputs and relay outputs to protect sensitive electronics and allow relays, keypads and other devices to be located up to several miles from the AR-8MFWIFI
Controllable over network (local, Wi-Fi or Internet) - network software included
Includes Event Notification software for your Smartphone, Tablet, Laptop or Desktop PC
Use the SW-A Load Programmer software for 7 day time control of relays
LabVIEW compatible - includes LabVIEW VI, graphic software example and DLL library
Compatible with Windows XP, Vista, Windows Server, Windows 7, Windows 8.1, Windows 10 and Windows 11
No complicated communication protocol - just one line of code is required to control all relays (or read all inputs) to greatly simplify software development. The WiFi connection and all initialization is completely automated.
Source code examples included in Microsoft Visual Basic .Net, Microsoft Visual C#, C++, Python, Microsoft Visual Studio, Microsoft ASP .Net and others
Full technical support provided by on staff advisors
Includes CD (or optional USB Flash Drive) with software examples, user interface, driver, technical reference, Android Apps and more. Requires power adapter (PS-5VDC-1000)
Connect your AR-8MFWIFI Relay Interface to your Android tablet or phone! Click the Android for more info about the free Android Apps...

AR-8MFWIFI Description and Spec
AR-8MFWIFI Technical Reference
View All Relay Products
---
Electronic Energy Control, Inc.
14960 Maple Ridge Rd
Milford Center OH 43045-9016
TOLL FREE (24 hour order line)
(800) 842-7714
Technical Support (937) 349-6000
Internet Email
cst@eeci.com
---
Copyright ©1996 - 2023 Electronic Energy Control, Inc.
All Rights Reserved
Document End
---